Top accessories for the 2023 Buick Encore GX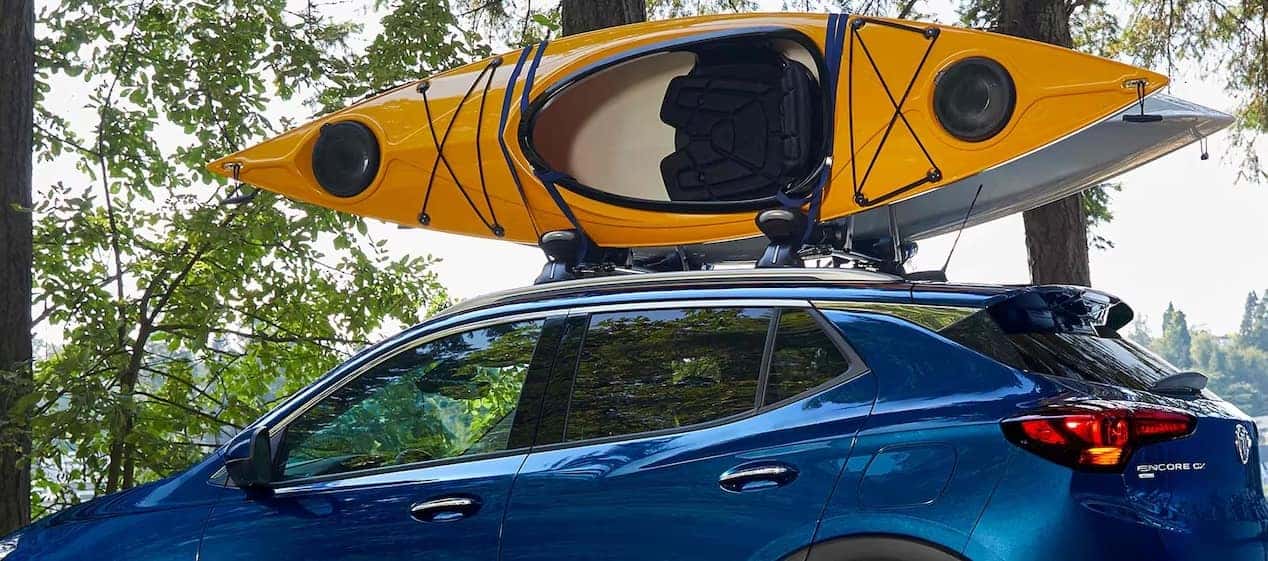 Looking for ways to enhance your Buick Encore GX? Look no further than the wide selection of accessories available at Crown Buick GMC. From all-weather floor liners to advanced technology add-ons, we have everything you need to make your ride truly your own.
Premium all-weather floor liners
Protect your car's interior from the elements with our high-quality all-weather floor liners. Designed to fit your Buick Encore GX perfectly, these durable liners are easy to clean and will keep your floors looking like new.
Cargo management solutions
Keep your cargo organized with our selection of cargo management solutions, including cargo nets, boxes, and organizers. Whether you're running errands or embarking on a road trip, these accessories will make packing and unpacking a breeze.
Dometic CFX3-100 powered cooler
Take your on-the-go refreshments to the next level with the Dometic CFX3-100 powered cooler. With advanced temperature control and energy-efficient technology, this cooler is perfect for long road trips and outdoor adventures.
Keyless entry pad
Make accessing your Buick Encore GX easier than ever with a keyless entry pad. This convenient accessory allows you to enter your car without a traditional key, giving you quick and easy access to your ride.
4K Ultra HD dash cam
Protect yourself on the road with a 4K Ultra HD dash cam. These high-quality cameras capture video of your drives, providing valuable evidence in the event of an accident or other incident.
At Crown Buick GMC, we understand that each driver is unique, which is why we offer a wide range of ready-made accessories to help you truly personalize your ride. Plus, our trained technicians can install these accessories for you, ensuring that they are installed correctly and will work seamlessly with your vehicle. Visit our dealership in Metairie, Louisiana, today to explore our selection of top-notch accessories and take your driving experience to the next level!